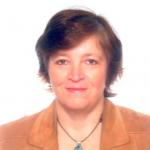 Email Address:
sdiefendorf

[at]

lwvc.org
Sarah Diefendorf is serving her second consecutive term on the LWVC board for 2015-2017.
Sarah is the Director of the Environmental Finance Center West at Earth Island Institute. She has founded and managed numerous nonprofit organizations throughout her career and has specialized in building financial, communications and leadership capacity in the US and abroad.  Currently she serves as a Leadership and Communications trainer for the Environmental Finance Center Network. Understanding that we can all be leaders, she has honed and implemented a wide variety of capacity-building tools in her professional and training life to enable individual and community growth and success.  Most recently Sarah co-facilitated leadership and internal/external communications workshops to elected officials, water systems and government agencies in Maryland, New York, Massachusetts, New Mexico, California, Montana, North Carolina, Kansas, Hawaii, Alaska, Ohio, Michigan, Virginia, Delaware and West Virginia to gather support for sustainability initiatives.  
In addition, Sarah is an International Capacity Building and Leadership trainer for the League of Women Voters of the United States (LWVUS).  For the LWVUS she has trained in capacity building, advocacy, community outreach and leadership in countries around the world including South Africa, Zimbabwe, Ethiopia, Democratic Republic of the Congo, Nigeria, Jamaica, Armenia and Thailand.  She is a past vice president of the LWVUS and currently serves on the board of the League of Women Voters of California.  Sarah also serves as the Board Chair for the Collaborative Enterprise Exchange (C-Change) for which she will be providing Women's Leadership Workshops in Uganda and Kenya throughout 2017.  She has been an Expert Witness for the USEPA National Environmental Finance Advisory Board and is the immediate past Board Chair of the Carbon Cycle Institute.  She holds a BA in International Relations from San Francisco State University and an MS in Environmental Geography from Cambridge University.
Read her personal story about her League experience as part of our Storybank.