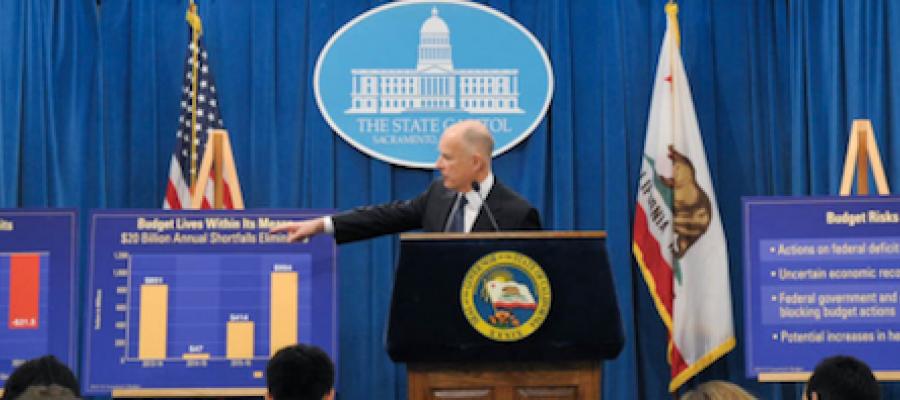 Event Date:
January 24, 2013 - 9:00 am
Governor Jerry Brown's 2013 State of the State address will be delivered at 9 AM PST on Thursday, January 24.
Watch / Listen / Read Live

There will be a great deal of coverage of this event. Here are a few media outlets we know will be providing live coverage:
Prepare
You may want to review his proposed 2013-14 California Budget. There is excellent information on the Legislative Analyst's Office page about the proposal, including a video overview.
Learn more on our web page about the California Budget.