Event Date:
December 6, 2019 - 11:00 am
Join us for our annual Holiday Luncheon, where our featured speaker will be Louise Renne, former San Francisco Supervisor and City Attorney.  The topic will be Effecting Change: The Role of the Public Lawyer. 
11am – 12pm: Speaker Presentation and Q & A
12pm – 2pm: Buffet luncheon
Ms. Renne heads the Renne Public Law Group, which advises and advocates for public agencies, nonprofit entities, individuals and private entities in need of effective, responsive and creative legal solutions. She leads the firm's public litigation practice. Currently, she is working on major cases involving opioid abuse and e-cigarette dangers for youth.  
She is known for transforming the traditionally defense-oriented practice of municipal law by creating an affirmative litigation program that has won significant victories for cities and counties in California. As a nationally recognized and respected leader in municipal law, she often testifies before federal, state, and other governmental bodies. She is also frequently requested to conduct impartial investigations for local public agencies in high-profile cases.
Please RSVP below by December 2nd. Tickets are $35.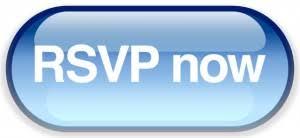 Local Leagues connected to this event: