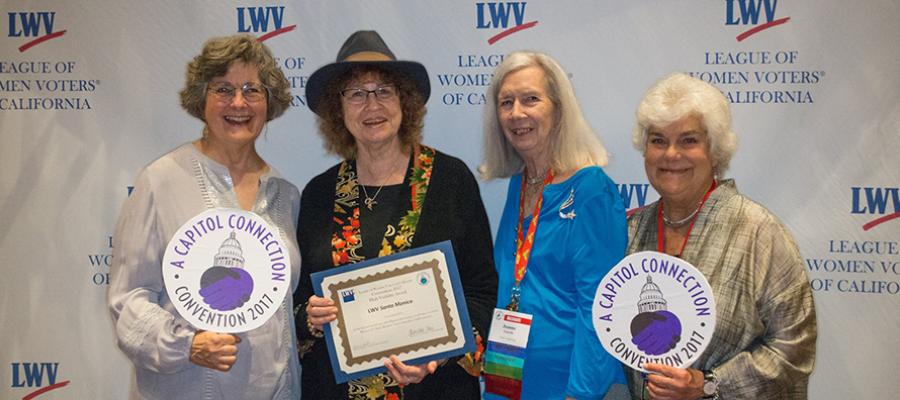 The League of Women Voters lost a remarkable League leader and a treasured friend with the passing of Joanne Leavitt on December 22, 2019.  Joanne concluded her most recent term in June 2019 with the LWV California Board as the outgoing 2nd VP for Action and Advocacy.  Those of us who served with her greatly benefited from her willingness to share insights gained through her extensive efforts to understand legislation and its impact.  Joanne was a force for good throughout her life offering her expertise in many areas including early childhood and preK-12 education, juvenile justice, and housing as well as being a dedicated mentor to many. 
Joanne was an inspiring League leader and we are grateful for the opportunity to serve with her.  With her passing, we recognize the need to honor our League leaders who have inspired and mentored so many others.
We are placing Joanne's name as one of our first honorees on our League of Women Voters of California Honor Wall.
We encourage you to make donations in her honor and we will send gift acknowledgement cards to her family.
Why donate to our General Fund?  The General Fund allows the League to advocate on the issues and causes that meant the most to Joanne and will help us continue her fight.
For those of us who knew Joanne, she will be forever in our hearts.  Please join us in honoring this remarkable woman.
-Friends of Joanne Leavitt, League of Women Voters of California