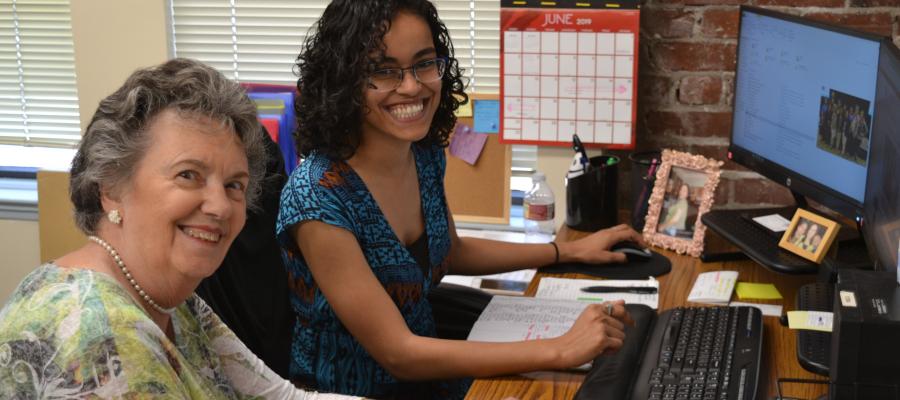 Welcome to the My League Online (MyLO) info page. MyLO is an open-sourced website platform that harnesses current technology tools for easy content sharing, syndication, accessibility, and mobile viewing essential to drive traffic and increase engagement for your League. 
Sign up for MyLO today! | Pay my bill
Want to learn more about MyLO?
NEW! Can I integrate my MyLO website with ClubExpress? Read our FAQ.

What does MyLO cost?  
Service Subscription is $400/year (California LWVs receive a $50 subsidy)
Set-up Fee: $200 (one-time fee for first year)
Content Migration Package (optional): $200 for 15 pages (2 PDFs per page only current events) The MyLO Team will migrate your web content for you! Within a few weeks, your League can go live with your new MyLO site.
Ready to sign up for MyLO?
Check Out Our Inviting MyLO Design Options
We are excited to announce our new engaging color and menu designs options for current and new MyLO customers. In response to the new design of the LWVUS website, as well as customer requests for menu options, you can now choose from two colors and multiple menu design options. Find a design that fits your community. Contact us today to change your design or with any questions: mylo [at] lwvc.org Your design change only takes a few days. We are pleased to be able to offer these new design options at no additional charge. 
PLEASE NOTE:
MyLO has now been up and running for over a year and we have enjoyed working with our amazing Leagues across the nation. Many Leagues purchased MyLO when it debuted, but your MyLO site is still not live. What can the MyLO Team do to help you?
Since the day your League purchased MyLO web-hosting service, your League has been responsible for payment of the MyLO service and the current live website (LEW or 3rd party service, i.e. Wix). For this reason, we want to help you as soon as possible to avoid additional, unnecessary billing. We have allowed a generous grace period that is now over.
If you are having trouble finding the right person to edit your MyLO website, consider purchasing the content migration package. Many of our Leagues have already paid for an additional year of web-hosting service. Please reach out to us so we can help your League avoid another bill!
Have more questions? View all webinars on our special GoToWebinar Channel.
​​
Already using MyLO?
Join the MyLO support group for more info. Questions? Need help? Send us a message at lwvc [at] lwvc.org.
Read our MyLO Product FAQ for information on all of the new MyLO features:
Shared media library and shared content! No more double entry!
Calendar with auto archiving
Password members' only content
Seamless videos, photos, slideshows
SEO and mobile optimized
Social media integration

RESOURCES
LEW customer support email:

support

[at]

lwvnet.org