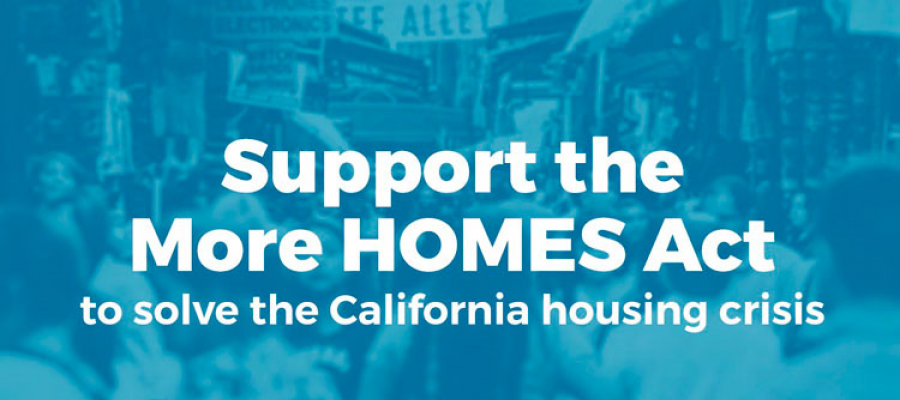 When this action alert is active:
January 27, 2020

to

January 30, 2020
California is in the midst of a statewide housing crisis, and we must act now. After decades of exclusionary single-family-only zoning, California has a deficit of 3.5 million homes. This scarcity creates poverty, homelessness, sprawl, and pollution⁠—all
while eroding the stability of the middle class. The status quo is not working. We must build more homes, and Senate Bill 50, the More Homes Act, will do just that while protecting renters. Please act now and urge your state Senator to vote YES on the More Homes Act today. ACT NOW
66% of Californians support the More Homes Act, legislation that will:
Make it legal to build more new, affordable homes in our cities while protecting renters and those at risk of displacement,
Create more homes near transit, job centers, and local services⁠—helping reduce commute times, traffic, and pollution,
Tackle historic and discriminatory barriers⁠—making it easier for more families to live in opportunity neighborhoods with higher-quality schools
Right now is a critical moment for the More Homes Act, with only four days left to pass the Senate. That won't be easy, but every message puts us one step closer to passing this historic legislation. We need your help. Please email your Senator and urge them to vote YES on the More Homes Act today!
Want to help us do more work like this?