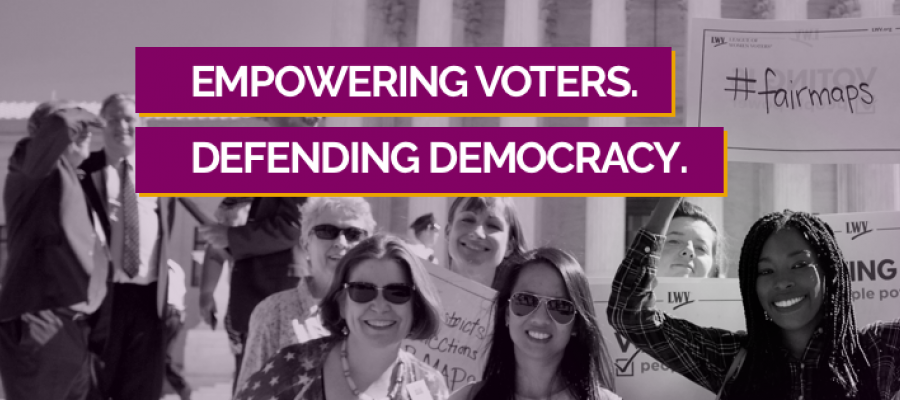 We are looking for candidates to lead the LWVC forward!
Would you, or someone you know, make an excellent State Board or Nominating Committee member?
We are looking for committed candidates who have experience in executive leadership, business, government, philanthropy or non-profit governance. 

Ideal candidates are committed to the League's mission to diversity, equity & inclusion practices and to advancing policies to build a more equitable California.

We encourage you to think about the leadership role you, or someone you know, could play in making democracy work as we anticipate how the League will impact the next 100 years of California policy and politics.
Applicants with diverse backgrounds, experiences, abilities and perspectives are encouraged to apply. You can apply yourself, or nominate another leader to serve on the LWVC Board of Directors or Nominating
Committee.
How do you apply?

Questions?
Contact Nominating Co-Chairs; Lianne Campodonico, liannecampodonico [at] gmail.com or Mony Flores-Bauer, monybauer [at] gmail.com
 
Background Information:
Our Vision
We envision a democracy where every person has the desire, the right, the knowledge and the confidence to participate. 
We are a nonpartisan political membership organization, which:         
• acts after study and member agreement to achieve solutions in the public interest on key community issues at all government levels
• builds citizen participation in the democratic process
• engages communities in promoting positive solutions to public policy issues through education and advocacy.
We believe in:
• respect for individuals
• the value of diversity
• the empowerment of the grassroots, both within the League and in communities
• the power of collective decision making for the common good.