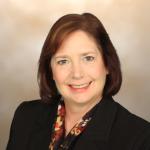 Email Address:
cmoongoldberg

[at]

lwvc.org
A member of the League for 25 years, Carol has served at both the local and state levels. For the past four years she served as Voter Service Director for LWVC. In addition to overseeing production of LWVC's standard voter service materials, she curated and wrote content for Voter's Edge, coordinated League's part in the televised U.S. Senatorial candidate forum and coordinated League's involvement in the California Channel Free Airtime Project in 2018. Carol served as program director for LWVC in the reproductive choices portfolio for three years prior to joining the state board. During that time she represented the League in a coalition of organizations working on related issues, analyzed and followed legislation on the issue.
In the Sacramento County League, Carol spent many years serving in various positions on the board, including terms as co-president of the League. During that time she worked on voter service projects including heading high school voter registration drives and involvement with
mock elections, coordinating League's Election Day work with a local TV channel, served as discussion leader/liaison on consensus questions of state studies, and writing Every Member Tools (remember those?) for her local Voter. Carol made a career of volunteering after practicing law for a time; retiring in favor of raising her two children. She served on the Sacramento County Grand Jury and remains involved with the system. She served on parent advisory committees to her local school board. Carol learned about nonprofit operations by serving her family's religious institution as steering committee member on a capital campaign, strategic planning committees, and personnel search committees. Of course, Carol supported the various sports and arts related activities of her children with organizing, fundraising, and chauffeuring. She has been married for 34 years to a supportive spouse who practices law in Sacramento and also volunteers for several non-profit organizations.