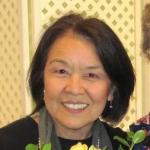 Gloria is a Director of the League of Women Voters of California. Gloria Chun Hoo is the Council Chair of the Leagues of Women Voters of Santa Clara County (which consists of the five local Leagues in the county) and previously served for three years as president of the San Jose/Santa Clara League. During her term as president, LWVSJSC hosted a regional training workshop and the LWVC 2013 Convention, and re-vitalized its public affairs TV program, "LWV Presents: Insights and Perspectives," shown on CreaTV, a community channel.

In June of 2014, she became a member of the board of LWV Bay Area, an Inter-League Organization representing the nine counties of the San Francisco Bay Area. A resident of San Jose, Gloria worked in marketing and communications/PR in the science/history/culture museum industry for the past 20 years at The Tech Museum of Innovation, the Campbell Historical Museum and the 'Imiloa Astronomy Center in Hilo, Hawaii. She has served on numerous nonprofit boards, including the YWCA of the USA Board of Directors (1985-1997) and also was past chair and member of the City of San Jose Planning Commission (2001-2008).

Gloria was born and raised in Honolulu, HI, attended the University of Hawaii, and is a graduate of Boston University with a degree in journalism and minor in East Asian history. Now retired, she and her husband Stan, a retired IBM engineer, enjoy travel and reading.