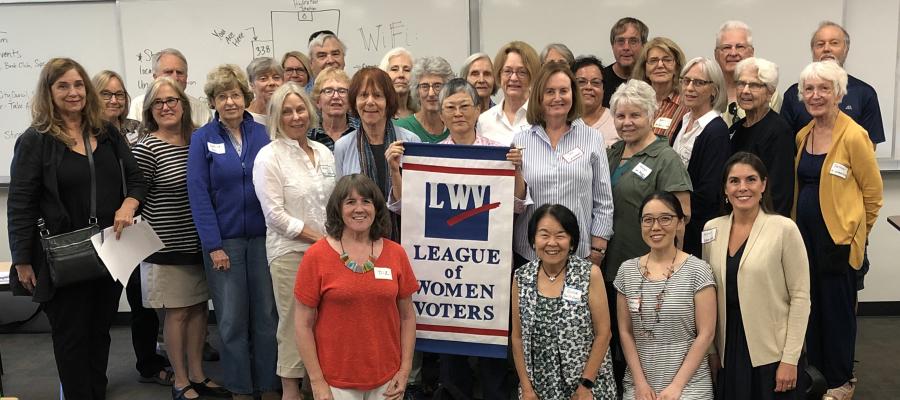 Event Date:
November 9, 2019 - 1:00 pm
Event Location:
Rancho Peñasquitos Library
United States
Join us for the LWVC San Diego Area Climate Change Forum! November 9, 1:00-4:00p 
Share, learn, engage with other Task Force members around the San Diego area about climate change actions you can take back to your Local Leagues.
Meet other climate folks from Leagues across southern SoCal
Learn about state-wide climate teams you can join
Become more engaged in taking action
This is the third forum of a series. The first was to SoCal Forum for Leagues around the Los Angeles Basin held June 22. The second was the NorCal Forum held in Sacramento on September 14.
Local Leagues connected to this event: