Event Date:
December 5, 2020 - 6:00 pm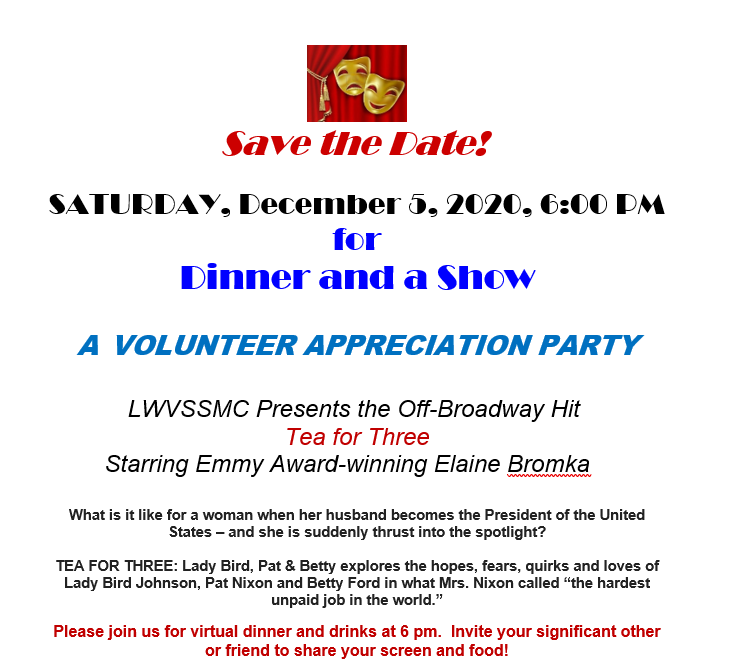 (Q&A with Elaine Bromka & Volunteer Appreciation)
After registering, you will receive a confirmation email containing information about joining the meeting.  The Vimeo link and password to access the play will be provided the day before the event.  Thank you!
******************************
View a video clip at teaforthree.com. 
What the New York critics have to say about the show:
"Good stories…subtle…even silence is steeped in emotion." New York Times
"Delightful and insightful...don't miss it!" CurtainUp
"Will stay with you..." The Villager
"Lighthearted...gently humorous..." This Week in New York
"Beguiling!" Cultural Capitol
Local Leagues connected to this event: