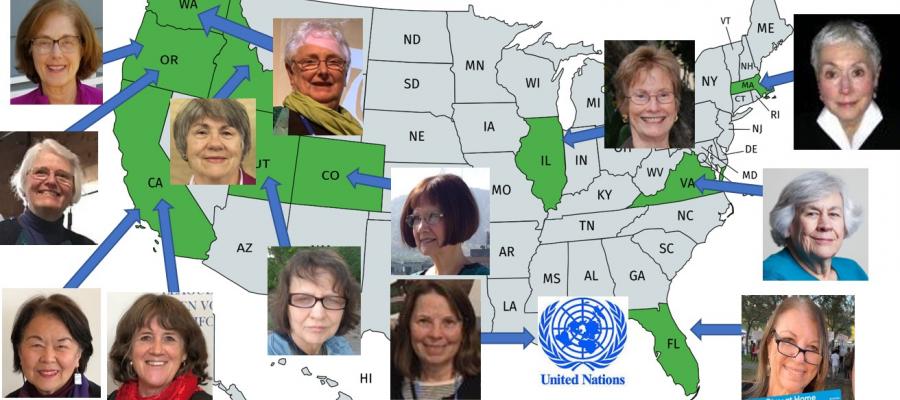 During 2020 Program Planning, over 80 Local Leagues and 13 State Leagues proposed climate emergency as the fifth pillar of Making Democracy Work. The national League heard us and called for continuing work on the urgent issue of climate.
To highlight the urgency and to share what Leagues are doing across the U.S. to fight climate change, several Leagues hosted a caucus,  "Climate Emergency - Time for All Hands on Deck". It was held on Wednesday, June 24, and prepared by the LWVUS Climate Emergency Working Group pictured above.
A recording of the caucus is available here.
Handouts from the Caucus 
CALIFORNIA
MASSACHUSETTS
FLORIDA
OREGON
UTAH
UNITED NATIONS