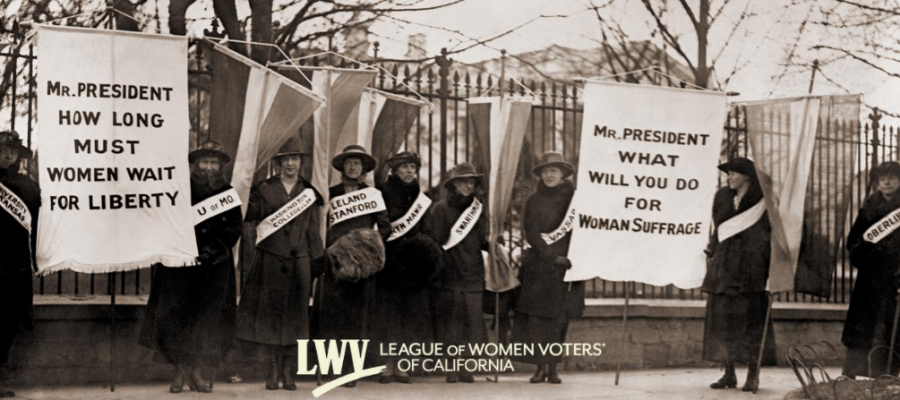 The best way to celebrate voting rights is by protecting voting rights. 
100 years ago women won the ratification of the 19th amendment after decades of activism.  They were not quiet. 
They believed that without a vote, they had no voice in the future of their country and society. 
We hold that belief sacred, 100 years later.  Your vote, your voice.
Yet, our history is rife with attempts to silence the voices of people.  Voter suppression has a dark and rampant history in the US.  Voter purges, poll taxes, voter ID laws, felony disenfranchisement, gerrymandering, restricting access to the US Postal Service.  It's not done.  As long as there is power in our vote, there will be people attempting to take that power away.  To silence us.
100 years ago, women stood in the streets with signs and marched en masse to demand their right and to have a voice.  Today, people are marching in the streets, with signs, to demand their human rights and have a voice.  100 years later.  Same cause.  Our rights.  Our lives. Our votes.  Our voices.
So, as we look back at the women, upon whose shoulders we stand, it is time to steel ourselves for the same future.  Sojourner Truth said, "If the first woman God ever made was strong enough to turn the world upside down, these women together ought to be able to turn it right again."
The country - the world - needs our fortitude.  We take this time to honor the women whose strength and persistence gave us the power to carry this forward.  To honor their legacy by standing, marching, and working to protect voting rights right now and for the next 100 years.
They were not silent.  We will not be silent.
In solidarity,
Stephanie
Stephanie Doute, CAE
Executive Director
League of Women Voters of California
PS - From the courthouse to the statehouse, the League of Women Voters of California is spending thousands of hours fighting for safe, accessible voting - to ensure our voices can be heard.  Please give generously to help us keep working for a safe and fair election in November 2020.