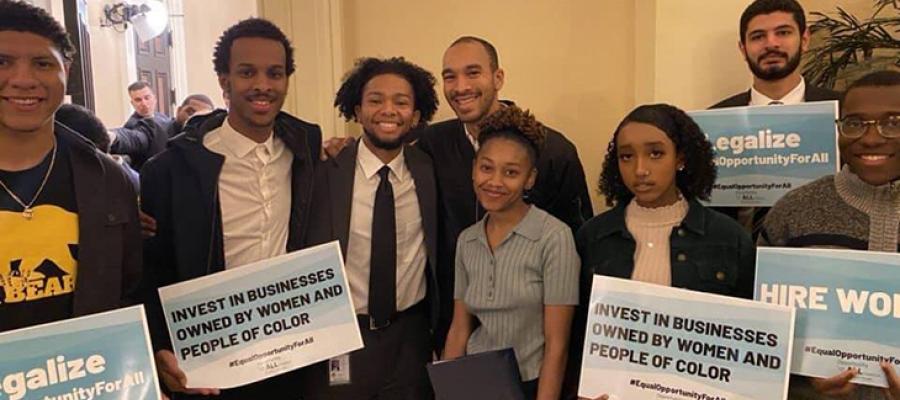 "Harms equal opportunity for women and minorities." — That was the ballot argument the League of Women Voters of California submitted to oppose Prop 209 in 1996. And we were right. Since its passage, Prop 209 has caused steep disinvestment in the education, employment, and equality of women and people of color. ACA 5 can change this – Act now to support the restoration of equal opportunity programs. ACT NOW

The Black Lives Matter demonstrations over the last several weeks have shown us how discrimination and inequity are still deeply ingrained in our institutions. Affirmative action is an important tool to help empower people of color and women in arenas where they have been historically underrepresented. ACA 5 will restore time-tested equal opportunity programs so that:
Women and people of color can earn equal wages for equal work,
More state contracts will be awarded to minority and women owned businesses,
Young adults of color will have access to a quality higher education.
California is a majority-minority state, yet our public institutions continue to favor white people and men. Affirmative action programs were vital tools to level the playing field and make our schools and workforce more diverse. Act now and tell your state senator to restore these programs to California. With ACA 5, we can once again endeavor to make our institutions and workforce reflect the diversity of our state.
Once passed from the state senate, ACA 5 will be placed on the ballot for voters to consider in November. If approved, ACA 5 will overturn Proposition 209 (1996). You can learn more about the harmful legacy of Prop 209 on the Opportunity for All Coalition site.
How else can you help?